To be honest, the first time I read his name, I was like: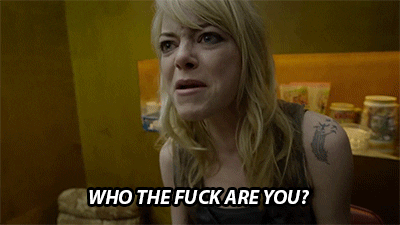 But then I was like:
I SHALL NEVER FORGET YOUR NAME, RICHARD NICOLL!!!
Nicoll was born in 1977, in London, just like many of the most successfull designers, he went to Central Saint Martins as well, and has won numerous prices since then for his work. He made his first debut at London fashion week in 2006, and shows every year since then.
I love his style, his clothes are elegant, but still wearable, and they transform perfectly from a day outfit to a nighttime look.
On his website we can find all the statement pieces we may need for men and women, as well as structured, perfectly executed clothing pieces that will turn all the heads on the streets.
Now look at this fluorescent dress! Is it awesome or what?
So what is the verdict? Is Richard Nicoll Yay or Nay?
God bless your soul xoxo