Hello, hello, and welcome back!
Let me introduce you to another one of fashion's Gods, Mr. Ralph Lauren!
Ralph Lauren was born Ralph Lifshitz (I don't think any of us question him changing his name - don't say you wouldn't do the same) in 1939. He is an American fashion designer, owner of the Ralph Lauren Corporation clothing company, one of the biggest, most valuable brands on planet Earth. Mr. Lauren stepped down as Chief Executive Officer of the company in September 2015, but he still remains the Executive Chairman and Chief Creative Officer.
Let's also not forget that he is the 155th richest person in the world.
Ralph Lauren Spring 1997
Source
After being in the military, he became a salesperson for Brooks Brothers, and then became the sales assistant at a tie company. At the age of 26, he was really inspired to make a wider, European-style necktie, but the company did not support his idea, so he quit and made his own company, worked from a drawer, basically, until Neimann Marcus found him, and ordered 1200 pieces of his tie. SUCCESS STORY!
Ralph Lauren Holiday 2013
Source
Ralph Lauren's clothes are known for their superior materials, long life span, and clean, classical styles, which made it one of Kate Middleton's favorite brands to wear - who can blame her!
Ralph Lauren 2013 FW Denim
Source
Ralph Lauren Spring 2014
Source
Kate Middleton wearing Ralph Lauren
Source
But even the best can make mistakes... 1999... Oscars... Gwyneth Palthrow... Bubble gum pink Ralph Lauren gown... Never forget...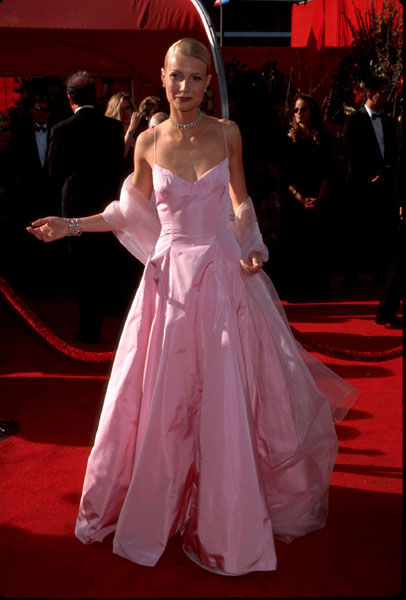 Gwyneth Palthrow wearing Ralph Lauren at the 1999 Oscars
Source
Enjoy your day, bunnies!