Welcome back to the next episode of Love on the Horizon Fashion Bible, And let me hereby get started with drooling over the computer, because today we will talk about one of my all time favorite designers, Riccardo Tisci!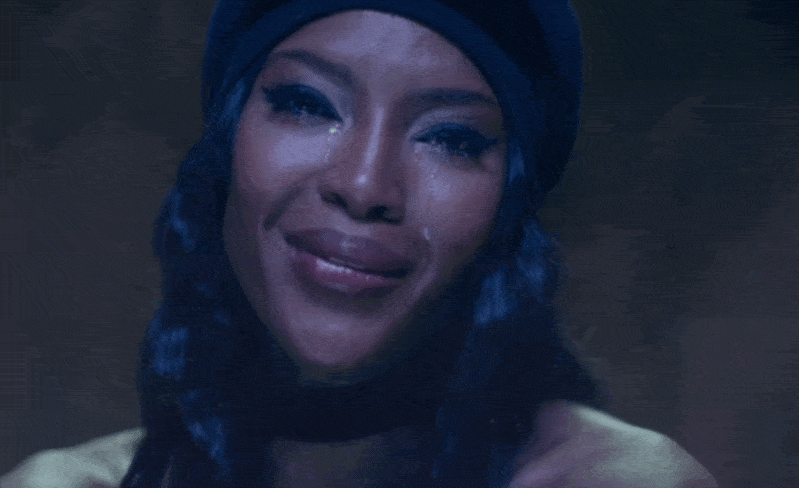 Just fangirling over Riccardo Tisci like Naomi here...
Source
Tisci is the designer that defines Givenchy for me, his clothes are amazing, I just wish I came up with them, before he did!
Mr. Awesome was born in Taranto, Italy, in 1974. He studied in Italy at the Design Istituto d'Arte Applicata in Cantu, and then graduated from London's Central Saint Martins Academy in 1999. He became the creative director for Givenchy in 2005, and has been rocking my world ever since
.
Givenchy Riccardo Tisci 2010/2011 Fall
Source
His style is really difficult to define - he loves using delicate materials, lace, feathers, sequins, but his garments still have a Gothic touch to them, that makes us instantly recognize them as his creations.
Givenchy Fall 2011 Couture
Source
My biggest recent favorite from his is this baby pink gown Cate Blanchett was wearing at the Golden Globe Awards earlier this year - it is everything! The movement of the fringe is mesmerizing, and the placement of the lace inserts takes it out of this world! This is not something we will forget!
Cate Blanchett wearing Givenchy at the 2016 Golden Globes
Source
He has been adored by many celebrities, Kim Kardashian has a straight up obsession with him (which, as you might already see, I can completely relate to) - she appears at all of his fashion shows, and she even asked him to make her wedding dress for her 20th marriage, to rapper Kanye West.
Most amazing wedding dress ever: check
Kim Kardashian in her Riccardo Tisci wedding dress
Source
Nikelab x RT: Training redefined collection 2016
Source
So... What now? Nobody compares to this guy.